Sunday, January 22, 2012
Hello to all you lovely readers that are participating in the
Sarah Says Read
Mini Readathon!
If you weren't already aware, I am Sarah's sister, Heather and I am hosting a bonus challenge here on my blog.

My challenge is a pretty easy one. I want to know if you own any book-related jewelry. And if so, what is it? I know that Sarah has quite a collection of Outlander related jewelry. I have a few pieces of bookish jewelry that I carry in my shop, which also means I get to wear them when I feel like it. :)
And, in keeping with my challenge question, the prize I am giving away to one lucky reader, is this "Bookish" hand-stamped necklace. It's paired with a swarovski crystal in the color of your choice - available colors are pale pink. purple, yellow, orange, lime green, blue, red, black or teal (pictured). Comes with a 24 inch vintage copper ball chain which can be cut to a shorter length if preferred.
So leave me a comment and let me know about your "bookish" jewelry!!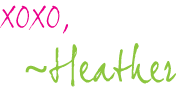 Posted by

All You Need Designs
at 2:30 PM
9 comments

Wednesday, January 4, 2012
I have been a very neglegent blogger for the past several months but I have also been very busy!! However, it's a new year and time for a fresh start!
To kick things off this year, I am getting ready to do a mini-readathon with my sister over at Sarah Says Read. The readathon will be January 22 - so clear your calendar and go sign up HERE to participate! There are 5 mini challenges that you can participate in to win $5 Amazon.com e-gift cards! I will also be hosting a bonus challenge here on my blog. The prize for that is to be determined soon!
I promise to be a better blogger this year. Happy 2012!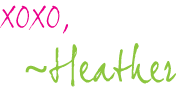 Posted by

All You Need Designs
at 9:25 AM
1 comments